VISITER INFORMATION
Email address: contact@huisvanzessenalblasserdam.nl
Address: West Kinderdijk 89, 2953 XP Alblasserdam
Tel: +31 (0)78 – 691 52 39
MAKE AN APPOINTMENT
Opening hours: only by appointment. Please phone the caretakers, Greet and Hugo Meijdam, or send an e-mail.
TICKETS
House van Zessen asks visitors for a voluntary contribution, which is used for maintenance of the house and the volunteers.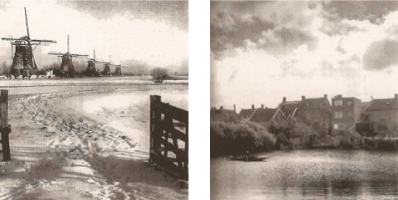 RESERVATION FORM
DIRECTIONS
PUBLIC TRANSPORT
From Rotterdam. Waterbus from the Erasmus Bridge to Dordrecht, Alblasserdam stop. Walk/cycle to West Kinderdijk 89.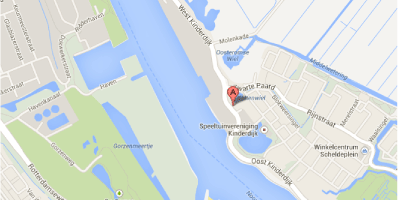 CAR
From Utrecht:
A27 motorway, Gorichem junction, continue in the direction of Rotterdam
A15 motorway, take exit 22 to Alblasserdam
Follow the signs for the windmills ('Molens') to West Kinderdijk 89
From The Hague:
A13 motorway in the direction of Rotterdam until the Kleinpolderplein junction
A20 motorway in the direction of Gouda until the Terbregseplein junction
A16 motorway in the direction of Ridderkerk until the Ridderkerk junction
A15 motorway, exit 22 to Alblasserdam
Follow the signs for the windmills ('Molens') to West Kinderdijk 89
PUBLISHING DETAILS
Composition and editing: Barbara Laan
Laan Historische Interieurs
Website design: anoukjohanson.nl
Website development: Torin internet applications
Translation: Taalcentrum-VU
Photography: BMBeeld
© Historisch Beeldmateriaal: Collectie Het Nieuwe Instituut Rotterdam